Oh boy, it's time for everyone's favourite weekly episode of MinerBump James315.Space! Change sure is spooky! Here are some bears that got dunked between July 19th @ 00:00 EVEtime through July 25th @ 23:59 EVEtime.
I've heard a lot of people say that Kills of the Week was what James loved the most, because he got to relax on the veranda with a nice cool glass of lemonade. Well, I don't like lemonade, but I sure do like to write about myself and the mighty New Order. Hey James, I'm working on my Kills of the Week post, so how 'bout you be a dear and fetch me a nice cool glass of cucumber juice?
***
I deserve it, because when Depraner was dumb enough to continue flying a 'marauder' in the exact same place where all the other dummies have been dying, I popped out of hyperwarp and wrecked him with a little help from Shadow Fireball, Alleil Pollard, and Whadda Badasaz. That's right, I'm famous, because you already know who I am. Anyways, if I just let Zkill pick the kills of the week, I'd basically be the rest of the post. Let's see what else is going down.
***
E Bobber jay was bobbing about in a Kadorian mining belt, but Highsec is no place for a "maximum carebear". You know, some people think we make stuff up, but with EVE miners there is never any need to exaggerate. Aaaarrgg and Pod-Goo RepoWomansent the miner back to station. Hulkageddon might be gone, but Helicity Boson is right here!

***
They claim that CODE. is afraid to PvP, and won't shoot ships that can shoot back. They even claim this when we dunk battleships, because they were PvE failfit. Well, Mallagan NightDiamond had an elite tactical destroyer, a souped up Catalyst with (get this) Federation Navy Magnetic Field Stabilizers. Zkillboard awarded Ulianov fifteen points, but he deserves bonus points, since he also had to fight CONCORD and the 'police'. Does anyone really think Mallagan would have won this duel in lowsec?
***
The New Order is a beautiful thing, and our Pandemic Horde renters are getting into the game, blasting an Orca tanked Gila in Niarja. Let me give a shout out to my friends Highsec Goddes' Lemming, lady aspin, and I Devour Lolis. Call me!
***
YangSham Po's Chinese fit Loki was operating in a strategic location, when he was suddenly wrecked by Lupo lupindise, Captain544, and Herr Milbz. Xahaxaha, bro… Now that the CODE. is totally victorious, everyone is getting in on the action, and this mining Loki didn't stand a chance.
***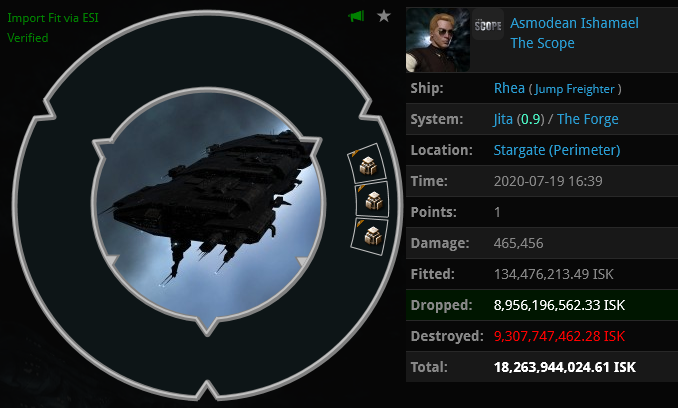 The New Order isn't just an alliance, it's a veritable coalition, and our good buddies in Goonswarm sure are painting Jita. Asmodean Ishamael's 18 billion isk freighter vanished within seconds, which makes me wonder what else he expected? I hope he enjoyed the content, and maybe someday I'll get to hang out with strong alpha males like Blasty McVoidFace, Jayden Kusion, and Mjolnir Rage Torpedo.
***
After Depraner's Golem exploded, he tried to escape, but was caught by cute new ganker: Buttercup Potemkin. Remember, replacing your brain with high-grade crystal meth might seem like a good idea, but it can get pretty expensive!

***
LAMENTATIONS: I find myself missing James everyday, and sometimes it gets so hard. I log into the  MinerBumping website and stare wistfully at pictures of myself, or watch a video about myself which ends with the  MinerBumping url. I sniffle and wonder whether James is out there, somewhere, watching me? Does he know that I still love him, with all my heart? Does he approve of me? Does he regret his decision to declare me as his only lawful successor for all time, bestowing the official scepter upon me, and proclaiming before the Mittani that I am for all legal purposes none other than James 315 himself? I wasn't sure, so I set a candle on the window ledge and watched it for hours. Suddenly, it flickered, and I felt James come upon me. He entered me, and it felt so good. I know now that James still wants me. If he must be dead, then so must the miners. I speak for the trees!