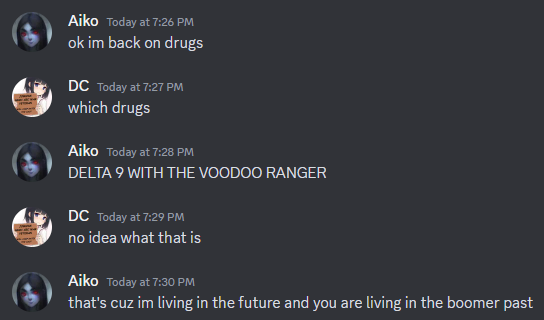 I like to have fun.
Recently, I reported breaking news.
Zazz is a former fan.
Remember the good old days, when Zazz still played EvE Online, after James 315 ragequit two years before?
Haha. Remember that time The Aggressor dunked James, who spent eight (8!) years writing a therapy blog, before disappearing, just like he did after his previous hobby involving… political content?
Me and James 315, we agree on politics like Ocasio-Cortez and Mitch. However, the old turtle has been dead for years. His CODE. was a tea party, astroturfed by George, which collapsed when the bubble burst. I am more sophisticated than that. By applying the principles of Hari Seldon, the Order has evolved into a grassroots autocracy.
Many battles, she emerged victorious,
Leaving her foes feeling notorious.

#SouthSide
Bards don't hiphop for Zazz.
James was a funny man, but I'm not.
I'm just here to help.
Some miners yearn for the old Minerbumping, with Annie Frank who on September 6, 2018, said "You did really good work. I really appreciate your new and different post. Please guys keep it up and share with us some unique post in the futureMenmy shopCar Stereo Double Din Android Player Hyepersonic Double Din Player Hyundai Creta Double Din Player CBSE open school cbse private banzaraon journeyAdj online."
James always believed in me, even if Zazz lost faith.
I don't think this is funny.
Who writes erotic fanfic about me and James, in the belt?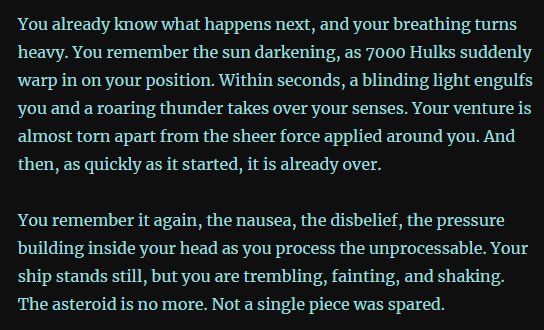 I get it… This is an 'origin' story.
Grrr. Hulksgarrrrr hathat. Hulkgeddon SMASH
"Praise Aiko!" is reverberated throughout the entire starbase, again and again, as the fleet takes off. Today, the miners will be hunted. Today, the miners will once again know fear.
It goes on, and reaches a happy ending.