Star Citizen is full of carebears.

Is fun a mental illness?
Reddit investigates…
Are you proud to mine salt tears?
Boredom is the antidote to fun!
Open PvP is a gateway to griefplay!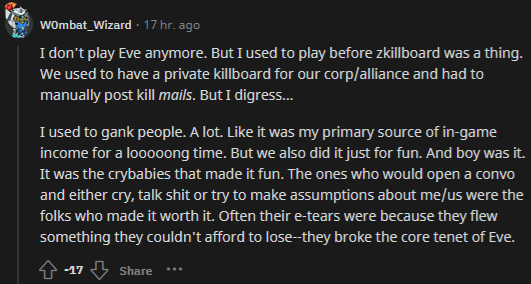 W0mbat got 17 downvotes…
Meanwhile, Nexx0ir invented in-game prisons.

This is a popular idea!
Scannaer vowed to griev the grievers.

PvP players are fundamentally toxic.

Gankhobos are bad at "real" PvP.
Remember the CODE?
Real PvPers travel for at least an hour…
Gankers just want easy kills at the grocery store.
Non-profit PvP is mere fun.
Cheerzah!