Here are some mathain, defeated between November 22 @ 00:00 and November 28 @ 23:59.
***
Direwolf2000 thought he could pick a scary name, and use an innocent looking Orca to smuggle a Hel blueprint through Uedama. However, Dolphin Don and Nitetime Video weren't afraid of the big bad wolf.
***
Klorel Hakaari decided to fly another Hecate, directly against the North Wind. I don't know who is coming up with these zany doctrines, but they are stupid.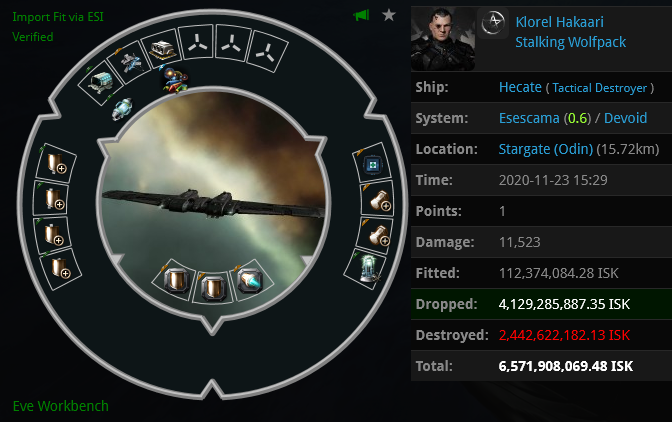 ***
Antiganking goofus Alice Blacktail also had a cunning plan. She fitted her Venture with green stuff, and patiently waited in the belt. She didn't have to wait long, and Alleil Pollard dropped in for a quick chat. Afterward, Alice gloated in public, because she 'killed' Alleil. What a dummy dumdum!
***
Xrea Nefarious didn't want to fly his battleship in Highsec, where evil ganker griefers might extirpate him, so he went into hiding. However, IllumuIll Estemaire and Celedion Warseraph found him in the Vale of the Silent. Killboard awarded them each 94 points, so it was a fair fight. No blobbery here!

***
Catalyst Jhonson 1 was happily mining in her Vindicator, when she encountered a real Catalyst. Unfortunately, her head was full of junk, and she died. Sad!