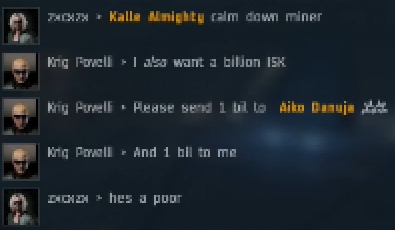 evan mclean (aka not Kalle) has a special message for yours truly.
I am the greatest capsuleer.

Someday, they will make an Aiko statue.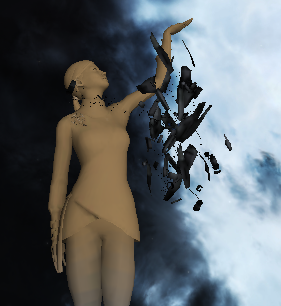 loyalanon said he's proud of me, bro.
I'm just the best.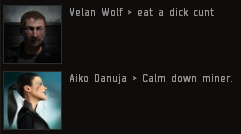 Everyone agrees.
Only plebs get unironically salty with me.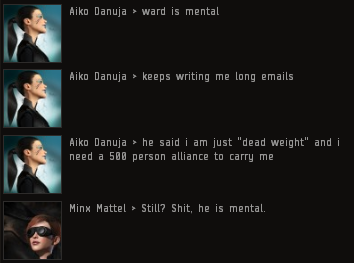 Some people are idiots.
Everybody else knows the truth.
Cheers!