Highsec gankers are ruining EvE Online.
Everybody knows this.
However, CCP hides the facts.
Fortunately, Aiko Danuja tells the truth.

Duke Piecaulker was a typical newbro, who had only been playing a few years.

The Duke embraced death with stoic grace.
However, his employer had bad news.
This was the final straw.
Princess Emmylou was ready to let Duke go.
She is the Highsec mining main of a nullsec miner.
Unfortunately, while enjoying a family vacation, everything fell apart.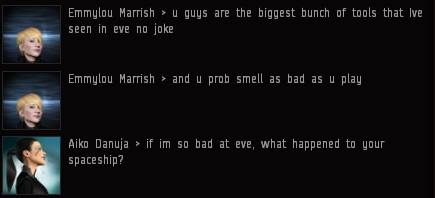 She impulsively wrote a sassy rebuttal to the mining inspector.
A few minutes later, Duke added his two cents.
It was the end of an era.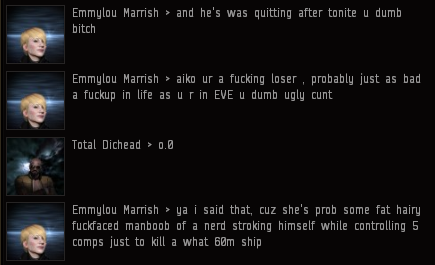 The Duke's mining adventure ended in Tolle, where he started.
Ironically, he was quitting anyways.
Emmylou said goodbye to her friend employee.

Game over.