Previously, the Duke vowed to resist the Princess.
Many wonder about the mysterious lady in flashy red.
Is she actually a she?
Some people claim she is James 315, the Mittani, and Loyalanon.
Other people notice a distinct difference.
Aiko is an actual b-word c-word.
The Duke tried to be transphobic, but it didn't feel right.

He knew, deep down, that she is an IRL w-word s-word.
Could he resist her evil temptations?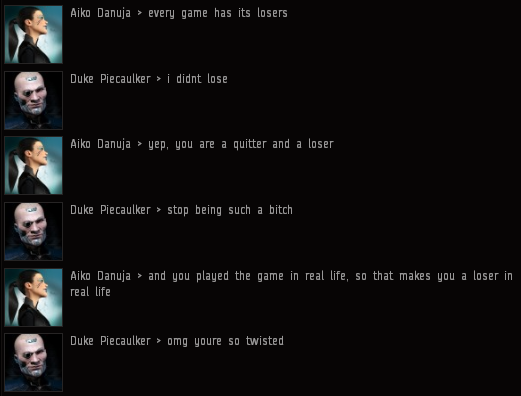 He liked her sass.
Duke had been committing video game suicide.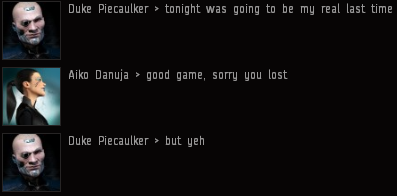 However, he had second thoughts.
He'd never met a woman who made him feel so inadequate.
The Duke was starting to feel something magical.
He finally met an IRL female, and he liked it.
Just like that, the spell was complete, and he transformed into a simp.
Mining bored Duke to the brink of death.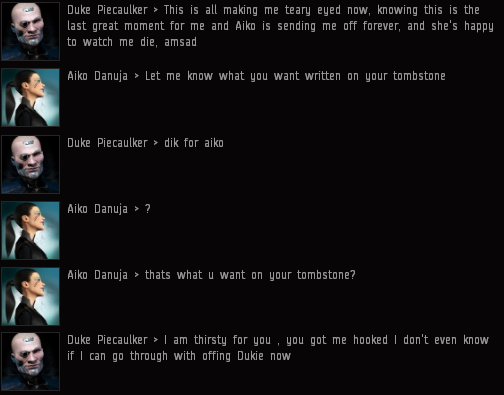 Fortunately, Aiko retained his subscription.