Previously in James 315 Space… Elite New Order operatives went deep inside a notorious Highsec terrorist organization: Harmony Order. We all thought it was over, mission accomplished, but was it? Would EVE Online's most ambitious Chinese communist truly stand down? Of course not. When your alliance is piloted like an AFK Orca, and suddenly collapses, it's easy enough to pay CCP for a brand new alliance. Harmony Order was thus reformed, with a little more order.
With twenty 'battalions' of Absolute Order, the Absolute Honor alliance stands strong and ready to bring "casual PvE/PvP/Mining" to Highsec.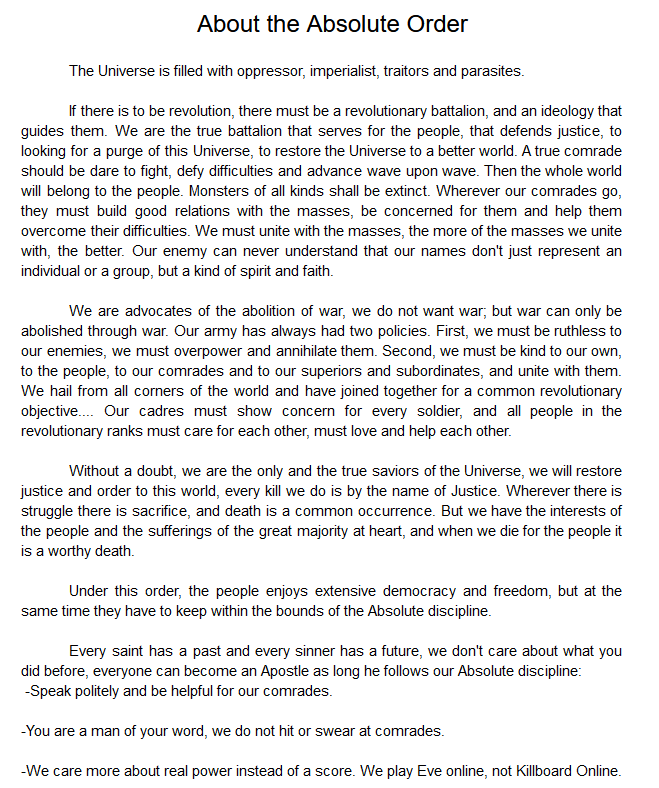 That's right. These are genuine space Maoists, and it's not roleplay!
They seek to build a more democratic galaxy, centered upon one man, the glorious supreme protector, the Servitor of Highsec – Governor Lee.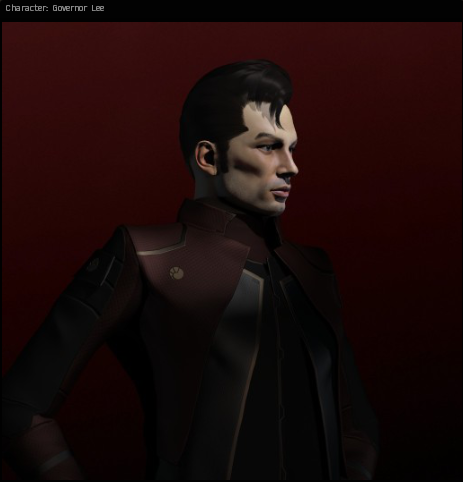 There's just one small problem. He is shamelessly incompetent.
To be continued…