James 315 was a hero of the Great War.
Today, his legacy lives on.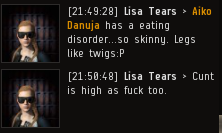 As EVE's greatest blogger, I've met so many wonderful people.
I've been sent a lot of amusing content.
I don't care what you think.
I'm having fun.

EVE Online is the most amusing game.
I'm the greatest capsuleer in the history of New Eden.
Listen to me, and you will succeed.
This is a PvP game, just don't PvP against me.

I will kill your miners.
I will take your money.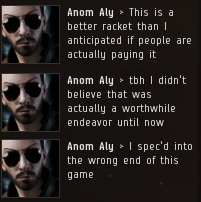 I will tell everyone in local.
You will wind up on my blog.