Amelia Oriki had a special request.
Sargon of Amerish was ready to help.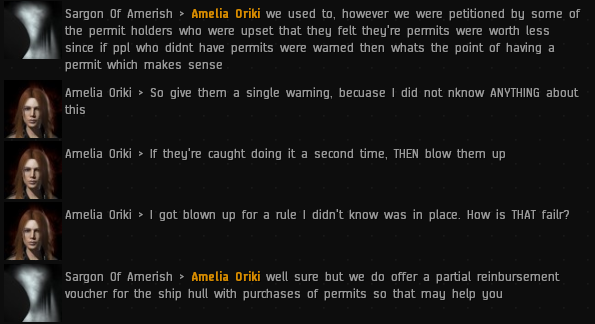 In EvE Online, it's easy to get back on your feet.
Thanks to Princess Aiko, mining permits are always affordable.

Another satisfied customer!
Smiley face 🙂
Amelia knows that mining permits are a great deal.
She just had one final question.
No miner left behind!