I try to follow the rules.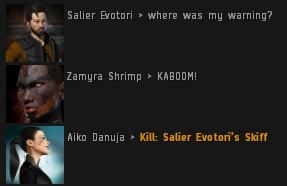 However, some people don't play by the rules.

There are soo many griefers in EvE Online!

I call it Griefers Online.

Jason Longshot tried to stop me from playing.

OmG!
This is extortion and racketeering!
Judgment was at hand…
Why?
I needed to make money, fast!
Alas, the miners began running a train on me…

WtF!
I was banned from the outer spaces…
…as grief miners took pleasure in my emotional distress.
*BONUS CONTENT*
=BEHIND THE SCENES=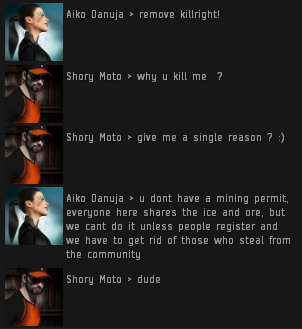 Shory wanted to bully me, away from others.
So he began dimming the gaslight.
Then he began exaggerating.
Next, came the victim blaming.
Finally, the delusions of grandeur.

Stupid miners! 🙂
Hmph!
I have 93 active killrights(((((
\\\EPILOGUE///