Listening to: Sundown
I feel like the galaxy revolves around me. My mom says I'm just a spoiled brat. The therapist says I'm a narcissistic sociopath, with underlying psychopathies. The grumpy bears claim that I'm a lawful evil space bully, and the police insist that I'm no longer allowed to dollar double at Wal-Mart. However, Li Gazer could tell that I'm a true Princess, a verified Lady of Agil. Li01 Gazer also saw the good in me, and so did Li02 Gazer, Li03 Gazer, Li04 Gazer, Li05 Gazer, Li06 Gazer, Li07 Gazer, Li08 Gazer, Li09 Gazer, Li10, Li10 Gazer, Li11 Gazer, CoverAgent, and MiFreightergirl.
We threw a surprise 65th birthday party for Li, a real-life Wiccan warlock, and leader of the all-star Mining Witches for World Peace. It was a lot of fun.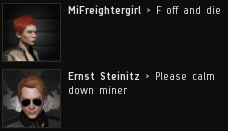 At first, MiFreightergirl thought we forgot about Li's birthday.
Consequently, our initial encounter was a little awkward…
… nothing that couldn't be resolved by a friendly chat.

All the space lawyers agree. This is required, by law.

Mi eventually calmed down.
So we got Li & the Mining Witches into Teamspeak.
At first, Li tried to scam us.
However, we soon developed an understanding.

I'm a nice girl, a Princess actually, in real-life. When I gave him Daddy's phone number, Li consulted Google, and confirmed that I definitely am heir apparent to Savoia and the entire Hapsburg realm. I already knew this, of course, but Li was pleasantly surprised to meet a real-life Lady. His tone and demeanor immediately changed, after Lisa Tears described all the charity work that I support with my prestigious Oxford Fund. For the first time, Li understood the awesome power of the CODE.

Li was no longer a bitter old man, swearing and cursing. Instead, he was transformed, and felt young again. I naturally sang the Happy Birthday song, and then Li enjoyed some traditional karaoke, gleefully singing Bombs over Baghdad and about fifty-five other songs. I'm pretty sure he was drinking, as he began openly fantasizing about a beautiful woman who plays EVE naked, wearing only a tiara. My goodness! He really seemed to like the idea, almost as much as he liked the idea of multiboxing rorquals.
There was magic in the air, as Li held an official Wiccan séance. He cast a white spell of invulnerability upon me, solemnly summoning the magnets of the north, east, south, and west. Everyone witnessed Aiko become invincible, and thus it was time to transfer everything to James 315, because that's how these things are done.
James 315 is the most trustworthy man in EVE.
Li was having a great time, headed straight to the Delve. On the way, he needed to make a quick stop at Aiko's Tranquility Trading Tower, located in beautiful Perimeter. Li was duly impressed, when he saw my private space station.

It took a while, but each and every Li had their moment of glory.
One by one, they enlisted in the mighty Goonswarm Federation.
Even MiFreightergirl agreed to go 'over there'.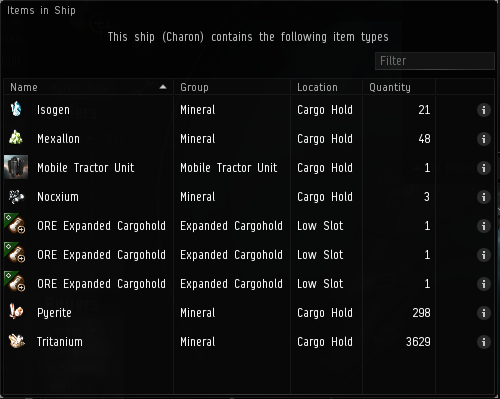 In a game like EVE, friendship is truly overpowered.

As I played my lute, the Libots hopped into a biomass grinder.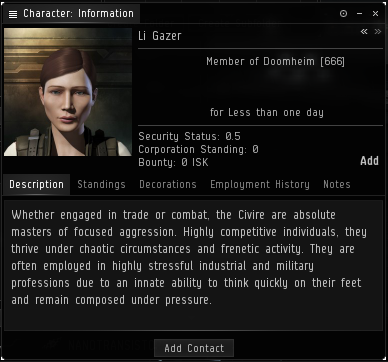 On a whim, Li sold his soul, for a new Rorqual main.
I'll see you in 1DQ, friend.
***
Dumb miner, you better take care
If I find you been creepin round my asteroids
You can see me lyin back in my satin dress
In a room where I do what ya don't believe

When I get feelin better, when I'm feelin no pain
When I feel like I'm winnin, and I'm winnin again
I've been lookin like a queen in a carebear dream
I can picture every move that a man could make
Getting lost in my lovin is your first mistake
And I don't always say what I really mean

I'm a hard lovin woman, and I'm feelin mean
If I find you been creepin round my asteroids
Sometimes, I think it's a shame
Sometimes, I think it's a sin
***