Listening to: Friends in Low Places
James 315 taught us to be scared of lowsec, because we cannot gank without CONCORD protection. I always hesitate before heading there, knowing it is safer to go the long way round, with my faction police escort. However, the new Safety. alliance includes members who have never even spoken to James.
Julian Snelders was recently hanging out in Olfheim, a scary 0.4 place which is rumoured to harbour mean space griefer bullies. Julian sure was surprised, when he discovered that pirate captain chummstick was just a typical Highsec miner.
chummstick was amazed by Julian's elite PvP prowess.

After conquering Olfheim, Julian decided to rule the system in my name.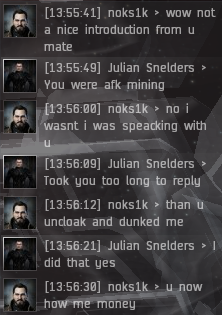 It sure is a small galaxy.
Pro tip: Look how much better my screenshots are!
After encountering me in Isanamo, noks1k fled to Olfeim.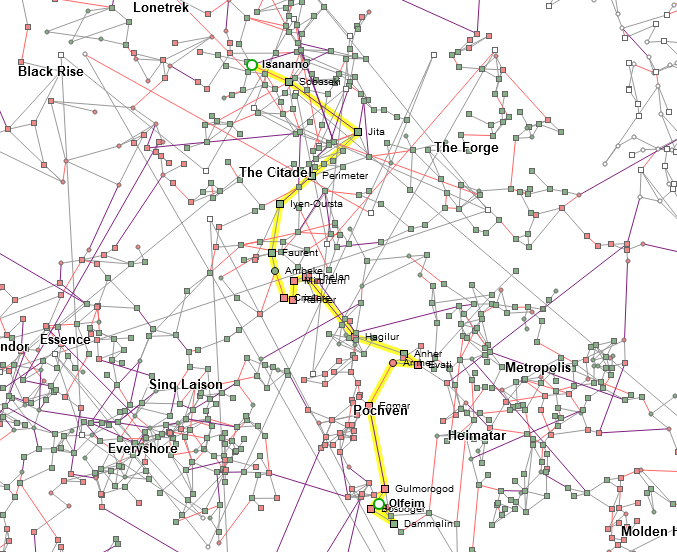 Did noks really think he could escape the long arm of the law?
To be continued…
The last one to know
The last one to show
And I saw the surprise
And t

he fear in his eyes
'Cause I've got friends in low places
Where the Tengus cloak
And the tidi chases my blues away
And I'll be okay
Think I'll slip on down to Heimatar
Oh, I've got friends in low places
Blame it all on my roots
I've been there before