Aww, that's sweet.

Oh, dear…
It's so much easier to gank without CONCORD.
Why would you declare a Valentine's War on me?
There's something about me that people don't understand.

I have a special relationship with powerful men.
It's just that…
…well…
…I'm not who you think I am.
Sorry to disappoint.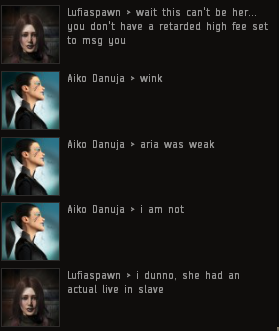 Sun Tzu said that you should know your enemy.

I'm kinda a big deal.
Be careful!
I'm here to help.
It's kind of what I do.

Ya know?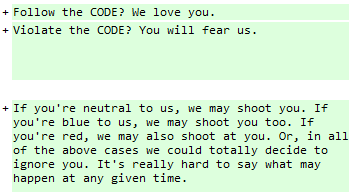 History doesn't repeat itself, but it definitely rhymes.