I play an important role in EVE Online.

I help miners stay awake.
I let them feel the full futility of their foolishness.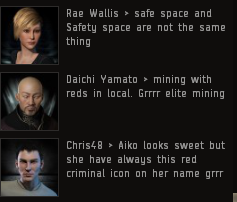 I can tell they like attention.
Me. Me. Me. Me. Me.

My new alliance is like CODE. but way better.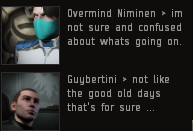 In the good old days, they roleplayed with miners.
James 315 wanted to teach noobs to maximize isk efficiency.


Fortunately, we've got new leadership.

We've got a new mission, a new interpretation of the Code.
So we are just gonna kill them.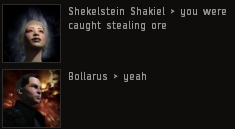 All of them.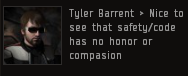 It's more fun for everybody.
Highsec is a SAFE space for gankers.