As a businesswoman, I do well, by doing great.
Let's spend a day with Aiko.
First, I check in with VIP clientele.

Then I inspect the miner's gulag.

Everything looks good!
What's the news on Reddit?
How are the boys on Twitch?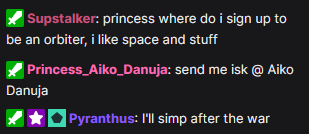 Oh look, it's time for foreign diplomacy.
Ok, press conference!
Now, let's get down to business.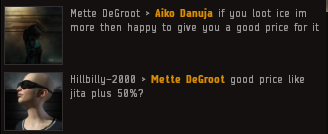 An intriguing offer, but no business permit?
First things first! Always!

I'm doing great!
*****
BONUS CONTENT
Sargon made another video! I look good in black!
He also translated the CODE. into Gallente!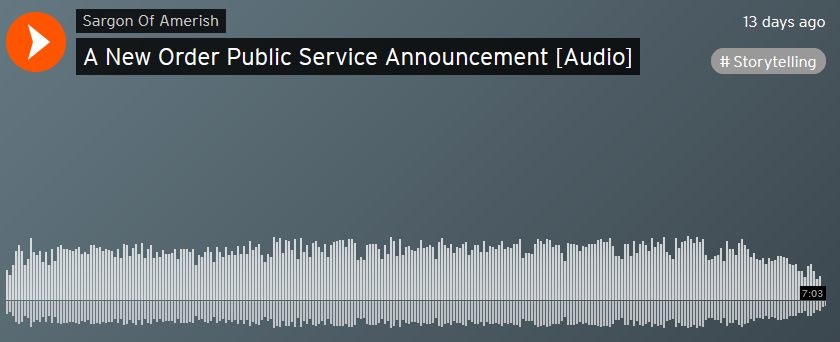 Ok!