My business is Highsec business, and I mean business.

When I discovered Tathar mining in an 0.9, I was absolutely disgusted. He's been playing since 2011, and mining in an 0.9!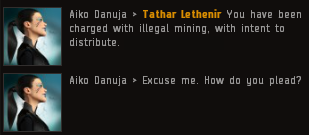 I finally got his attention.

He was ashamed. However, when asked to purchase a mining permit, Tather began to extort me. He threatened to quit, unless he could mine for free!
Meanwhile, he worried I might shoot his ship (again).
Perhaps I might give it back, if he obeys the law?
Tathar wanted his ship, but he didn't like having to pay for it. He just wanted to relax, and make isk while doing something else.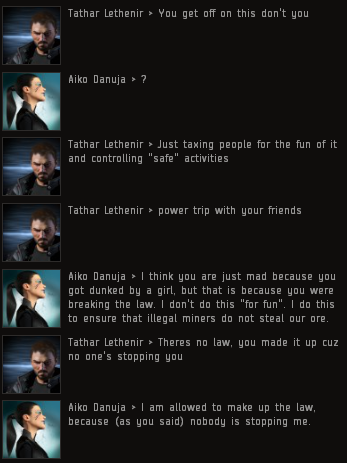 We had a little debate about governance and property rights.
I had to exert my authority.
He prophesied that EVE is dying, and it is Aiko, Destroyer of Miners, who will be the ultimate undoing of the AFK caste.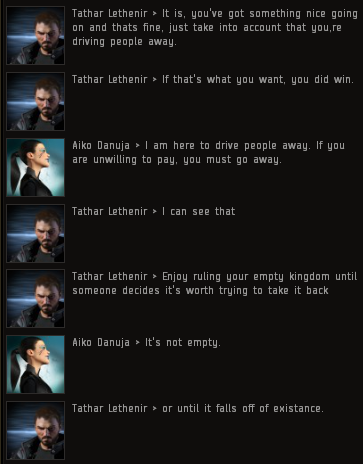 I tried one last time to be reasonable.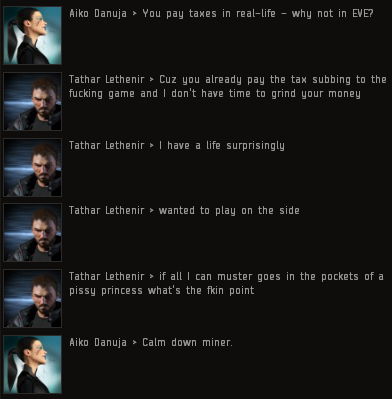 Some people say I'm a beeutiful witch. Bzzbzz.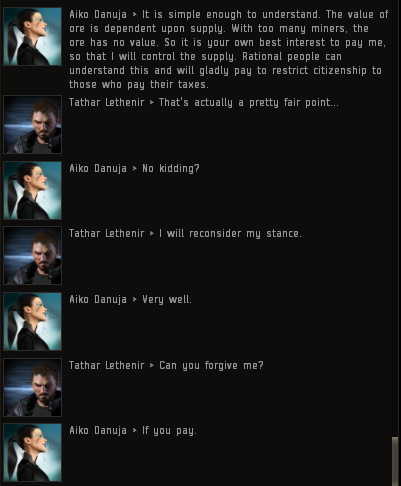 That's right. I'm a wasp.
Pay me.
It works like a charm.

It's not roleplay.
This is serious space business.