GalactusGalactuss recently got in trouble for inappropriate language.
I don't know what he said, but I bet it wasn't that bad.


Previously, I discussed CCP's haphazard enforcement of policies. Unfortunately, biased gamemasters do not enforce the rules fairly. Miners are often allowed to make IRL death threats, but gankers are sanctioned for saying "Calm down."

Consequently, when crybaby Nick Steele lost his autopiloting spaceship, he knew exactly what to do. He whined to CCP, and reported the space bullies who harassed him. Naturally, CCP bought him a new Bhaalgorn.
Yes, Nick was the victim of my "ongoing" harassment.

If you want your ship replaced, you just need one email from me.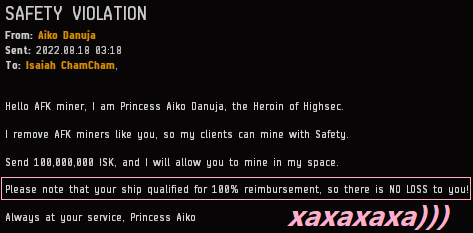 If you pay me, I will contact you, so CCP gives you free stuff.
Meanwhile, here are actual characters that CCP doesn't threaten to ban.
Aiko Danuja Urine has an acceptable biography.
CCP takes allegations of harassment VERY seriously.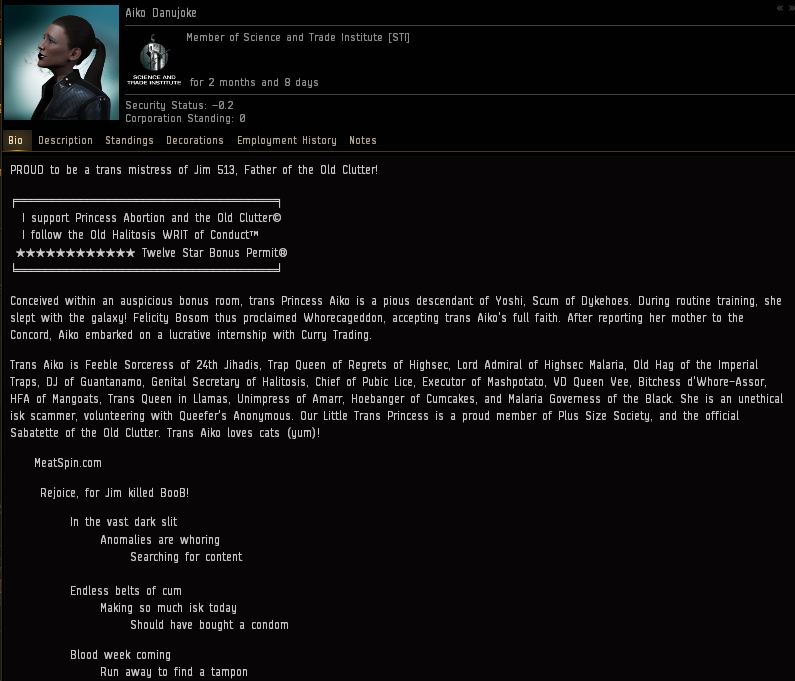 The GM team ensures EvE Online is a safe space!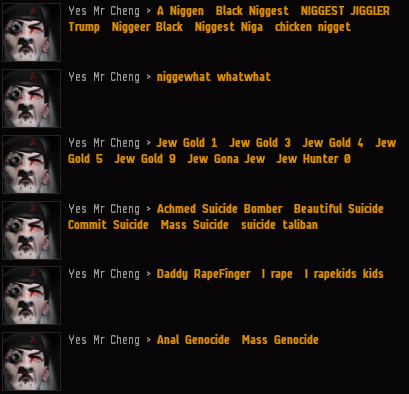 We need to respect miners like I rapekids kids.
Gankers are not allowed to grief ChinkNigga and Chinkihate.
I was threatened with a permaban, for referring to an Autistic Retard.
CCP policies are enforced fairly for all players!
CCP doesn't allow toxic language in this game.
As a Highsec ganker, I must always be on my best behaviour.
CCP holds me to a higher standard.
Calm down miner = griefer harassment roleplay.
Dumb N*ggggggggg*rrrrrrrrrrr = approved roleplay?
Sometimes, I wonder what CCP employees do all day.
One thing is for sure.
CCP employees should stop investigating me.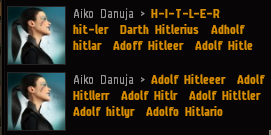 Just ban me, so I don't upset valued customers.

Ya know?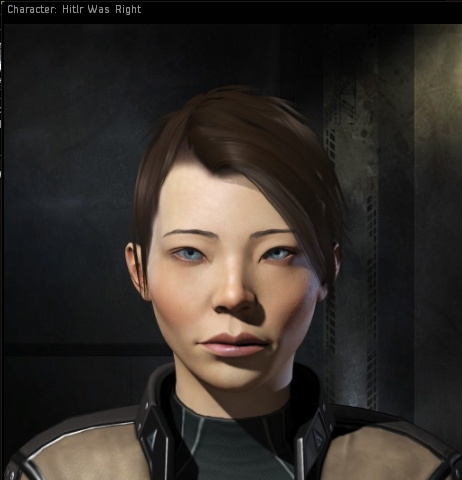 It's a great game, with great people!