The Best Revenge, Part 1
The Best Revenge, Part 78
Previously, in James 315 Space… High Starlord avia naali, aka Agent Anvil, sent PLEX to support Goonswarm's war against Pandemic Horde. Meanwhile, he prepared a second front against double traitor Vily. Unfortunately, avia sent the funds to Dolphin Don, instead of Princess Aiko, and everyone was displeased. As Princess Aiko consolidated power, in anticipation of the impending death and divine ascendance of James 315, Slackbot decided this was a good time to remind avia about new protocols.
Aiko then quizzed avia about the law.
avia was in a strict quarantine, and by sending PLEX to Don, he potentially spread a Pandemic Horde virus to Don and his beloved dolphins. Even worse, when Don was forced to retransfer the PLEX to Aiko, it exposed the royal heiress!


Aiko stomped into her room and slammed the door, spending a rainy week in self-isolation, as avia pondered whether he might have infected the entire Goonswarm High Command. Of course, everybody would be fine.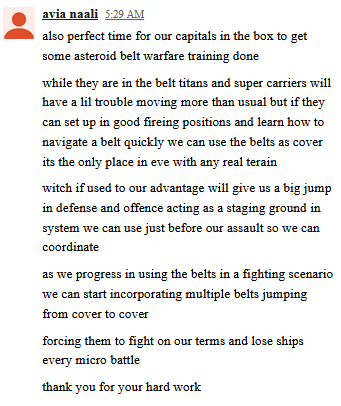 The intergalactic pandemic has made it difficult to interact, and many fine individuals have unraveled completely under solitary confinement. Fortunately, avia is a Suppercomputer which prefers isolation, and his brain began to whir. Why not use the pandemic to Goonswarm's advantage, with rigorous training regimens? In particular, avia recognized that asteroids form space terrain, and he envisioned titans dug in on the high ground, obliterating hapless Pandemic infantry. As practice, Goon supercaps were ordered to move back and forth through the belts, using rocks as cover.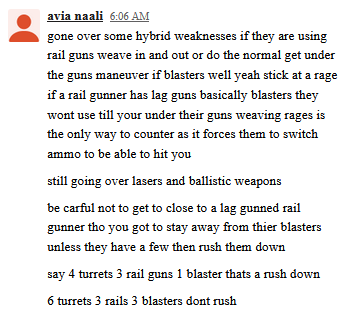 Princess Aiko sulked in her chambers, nervously waiting for a feverish chill, whilst avia brushed up on hybrid theory and lag gunned rail gunner tactics. During the Second World War, German and Japanese aircraft would approach heavily armed Allied bombers by weaving in between tracer rounds, thereby approaching to an optimal firing range. avia knew this same 'weaving rage' doctrine could be applied in EVE Online, but it would be important to ensure Pandemic bots were not exploiting latency.

Meanwhile, with the recent discovery of zkillboard.com, avia was delighted to receive instantaneous reports directly from the orbital battlespace, verifying that Goonswarm was still there. Everything was going well, and his only concern was that the enemy might try to throw a 'haymaker'. Looking at you, Vily!
Fortunately, the Imperium is well funded, and we will win this war!
To be continued…