Alt 00 has painted another beautiful portrait.
As always, I'm looking good!


James observed, "When you're a member of the New Order family, life in highsec is like a nonstop party–the most amazing, wonderful party you'll ever experience."
I'm a member in good standing, and I'm having a great time!
Believe it or not, we even have our own website.
Everybody seems to love me.

I'm doing well, by doing great!
I'm also into vore. That's Japanese hentai about little tiny people who get eaten by beautiful women. Miners are gross, but I get hungry.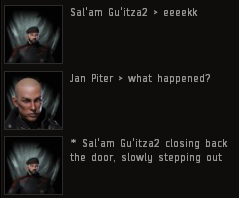 I digest all their little mining bits, converting them into neutron blasters and magnetic field stabilizers. That's the circle of life.
Of course, some miners don't want to be eaten. They try to squirm, kick and scream, but there is no way to avoid destiny.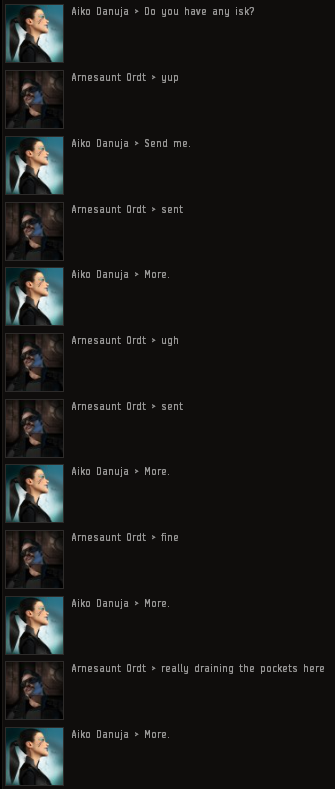 I'm always right, and I always win.
I'm invincible.

That's right!