I just wanted to be the sexist woman in the galaxy.
I wanted to meet men, and take their stuff.

Unfortunately, like Dorothy, I'm not in Kansas anymore.

Princess tears are the sweetest saltiest tears in the galaxy.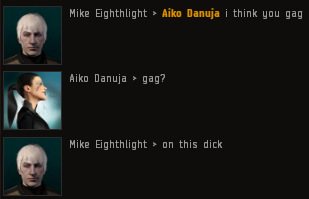 When loyalanon learned that Aiko wants to shoot freighters, he promptly got himself permabanned. When Erotica 1 learned that she enjoys variety shows, he went straight to prison. When James 315 learned that Aiko loves reading a blog about dead miners, he bought a one way ticket to Hek. So now I've got to be the best ganker, gameshow host, and blogger, but I've still got to find time for love.
Yesterday, I started crying because there is a great video out there, in which some streamer gets dunked. I wanted to share that with you, dear reader, but Discord is trash. Amidst all the spam, shittalk, random conversations, sheer autism, and endless sperging… things just vanish up the content stream, never to be seen again.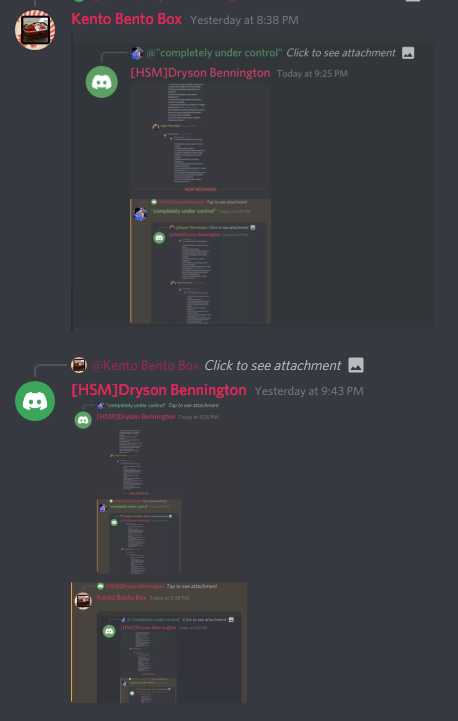 The boys in Discord are consummate professionals, and they don't miss a beat. When their Princess started bawling, they immediately fixated on her trigger, turning the Discord into an endless dirge of utterly inane garbage.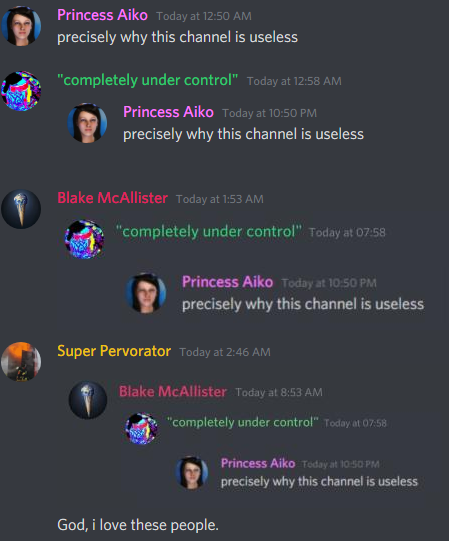 That's precisely why this channel is useless. Good luck finding anything!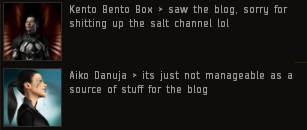 Kento Bento found me sniveling in Halaima, and mined me for additional salt.
I poured my little heart out to him.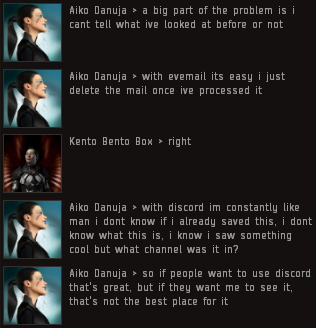 If I can't find your posts on Discord, nobody else can either.
James had his cute little secretary, but I'm all alone.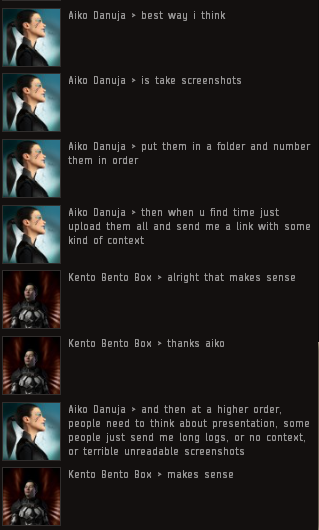 I don't care, I didn't want that video anyways.
I've got my own content stream.
I'm the best!
That's right!