Another dead miner, and another great video.
GalactusGalactuss also released a music video.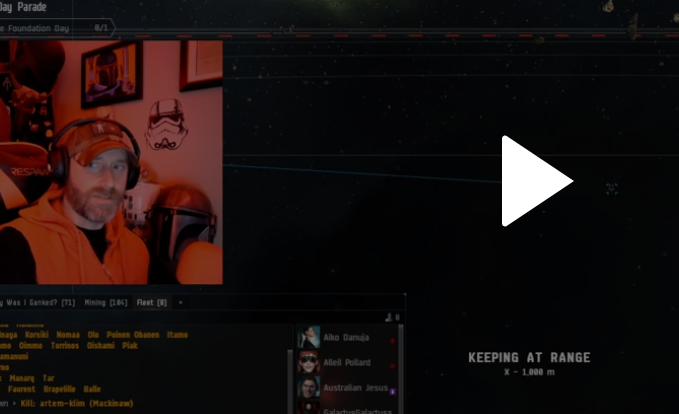 Unfortunately, Galactus is being salty again.

He left my Discord in a huff.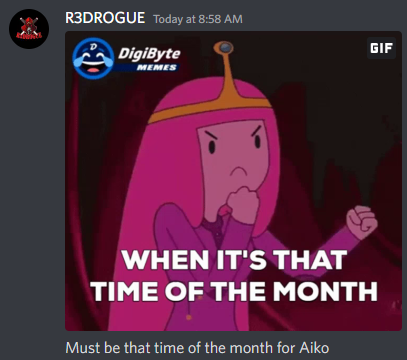 Why do some people have to be cringy, always?
Meanwhile, gankbear MacGybo also made a video.
The video is incredibly boring.
Ganking for isk/hr is newbro friendly.
MacGybo prides himself on "profit" – legitimate gameplay.
However, miner permit roleplay is TOXIC.
Ethical gankers only kill newbros who lag out in Jita.

Hold on. I gotta say, like, wow. Before I ever even heard of EvE Online, before I ever started playing the game, this guy was camping the Jita undock and taking advantage of new players.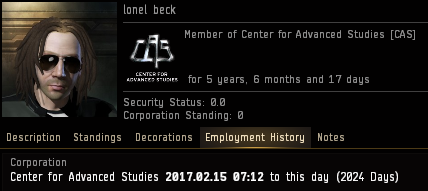 I never took 29 billion isk from a one day old character. However, MacGybo has the hypocritical audacity to claim that I am the griefer. You can debate whether I've driven a new player to quit, but you can be absolutely certain MacGybo has. That's a fact.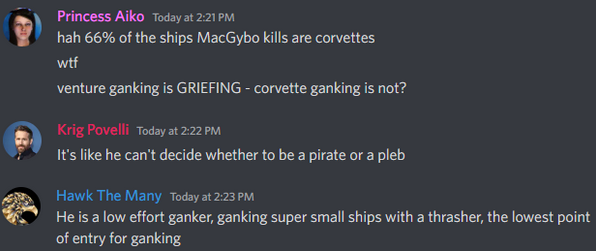 We now return to ongoing Hateless drama.
In his own discord, Hateless is on the defensive.

Hateless has been struggling to gain sympathy.
Adrian Vexier made a compelling defense.
What will happen next?
Will Hateless get revenge on the space bully griefer guild?