Exanon Alleile began cursing agents of the mighty New Order.
Damien Oxytocin was shocked, when the curse hit home.
For Safety purposes, Damien immediately lifted the curse.
At this point, the curse rebounded, catching Exanon in his skiff.
Exanon accused Damien of lying, but Exanon was wrong about that.
Exanon never expected this plot twist.
Damien never deceived Exanon!
In fact, it was Exanon who tried to bully Damien.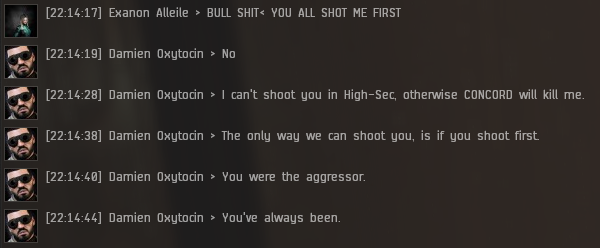 Exanon is his own worst enemy.

Damien did nothing wrong.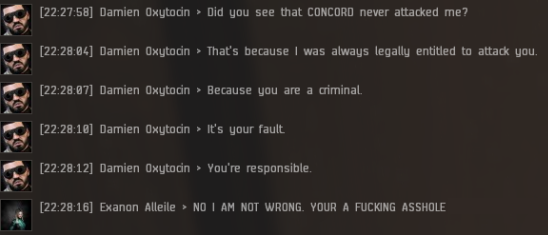 To be continued???