I'm doing well.
Everybody agrees.
Except for my 'sister'.
She's a monster.
I never reported her, but CCP acted straight away.
Sad!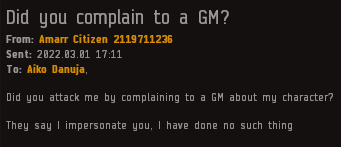 I told her what is up.
It turns out, she was an antiganker all along.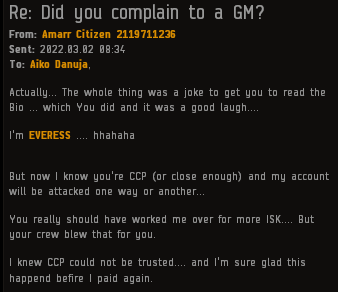 Under the mask, I discovered my old buddy Everess 88.
Antiganking fails again!

That's right!

Antigankers (all of them) are mental in real life.
Yikes!
Antigankers are permalossers.