How to Sell a Mining Permit, Part 10
Mining permits are big business.
Some miners require multiple permits.
At first, PRICE SAMA blamed his permit.
However, he just needed a new one.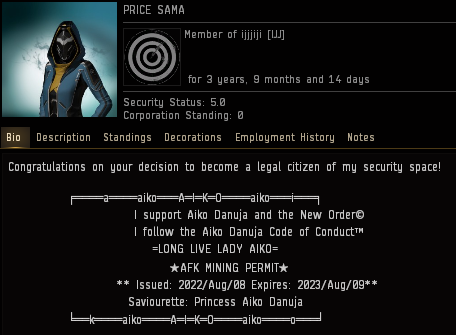 I'm the best, and that's a fact.
Tia Xoth is another satisfied customer.
She is a happy miner.

Tia wanted the most expensive option.
She even tipped!
I just love my space job.

However, Tannia Voxx didn't want to pay.
She thought she was above the law.
Silly miner!
I explained the law.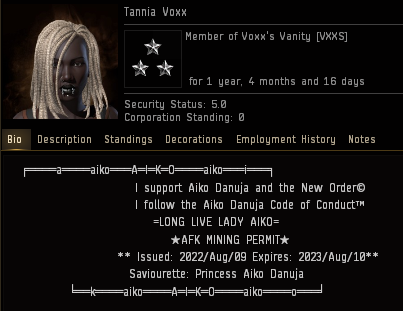 She also needs to pay my friends.

Send us isk, and we will kill miners.

Ok, who will send more Catalysts?
Thanks!