Previously on James 315.Space… Space bully kage1982 was griefing Ernst Steinitz, who was sorely triggered and saltily cancelled kage's docking and tethering rights at Isanamo's popular Home for Young Miners.

Despite the termination of his YMCA membership, kage continued to orbit the station, guzzling an endless flood of ganker tears.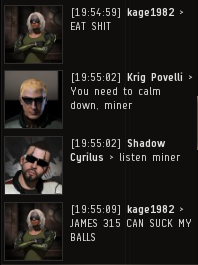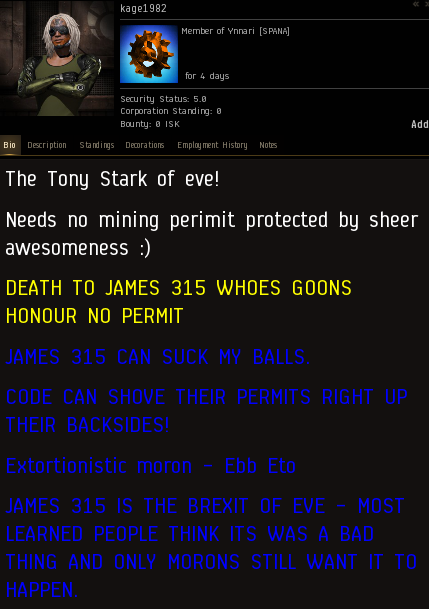 As kage orbited the YMCA, he was distracted by a personal invitation from the lovely Princess Aiko. Apparently, he was living rent free in her head.

Ever since he was first ganked back in 2008, kage has dedicated his life to extracting salt from gankers, by allowing them to gank him again and again. One of kage's favourite rhetorical tricks is to roleplay as someone who isn't upset.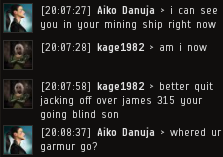 It was quite the magic trick. An entire Garmur vanished, along with kage's pod!

This is what kage planned all along, giving him the perfect opportunity to extract more salt. Haha, the stupid gankers fell for it again!

To be continued…