Listening to: Tech House Mix
My dear sister and esteemed colleague Alt00 painted another beautiful portrait, inspiring me to continue migrating the MinerBumping artwork. If it's been awhile since you checked out our elite CODE. Art, come check out the gallery!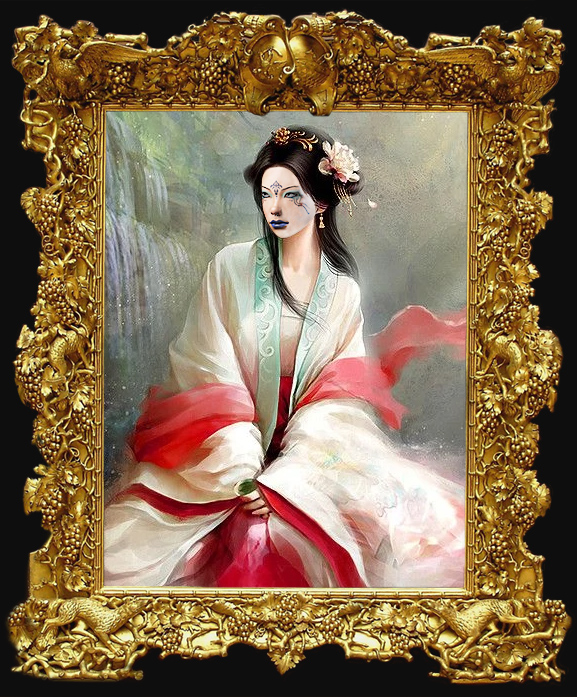 Previously on James315.Space… kage1982 was not at all salty as he counted to 100 over and over, but he was clearly 'griefing' the CODE. agents of Isanamo, who winced as they were forced to repeatedly clean up kage's debris.


kage1982 > do you know how to stop crying?#i bet when code players go to bed they check under it for kage before they sleep he he
Woosh!
My big Your Awesum Brutha has an interesting theory. What if kage actually is upset about all those ships he lost. Is kage too stupid to know his own mind?

Our agents pride themselves on being open-minded, reflecting carefully upon their own moral shortcomings. My Your Awesume Brutha was tormented by the accusation that he might be a real-life pedophile. He thought for a long time, searching deep inside himself for the remote possibility that kage might actually be right. Ultimately, after a thorough psychoanalysis, he concluded that it just isn't feasible.

When kage contacted his local police department, they confirmed that the CODE. only bumps miners (that's spelled with an E).

Perhaps kage was transposing his own flaws unto my Brutha?
kage1982 > her ass is the size of frieghter no doubt
Whadda Badasaz > You know Aiko is a 14 year old child in real life, right?
Aiko Danuja > he isn't salty though
kage1982 > Aiko Danuja like the inside of your mouth for ten dollars
kage1982 > Aiko Danuja hey dont talk with your mouth full that guys paying them 10 bucks cheeky maire
Aiko Danuja > What do you mean, my mouth isn't full ??
kage1982 > awww kid , does daddy call it something else 🙂
kage twisted the facts and reflected everything back on my Brutha.

He became obsessed with both Ernst Steinitz and especially my Brutha. kage can't stop their ganks, but he really likes to watch.


YIKES
kage is jealous of their relationship. He can tell, from her grace and charm, that Aiko is a real-life teenage princess — but he doubts Ernst.

Inevitably, the other miners became tired of kage's prattle.

kage enjoys attempting to follow CODE. fleets, often warping to the wrong belt, and the miners have concluded he must be an incompetent CODE. scout. Sometimes he arrives long after the gank is over. Why is he even there? Perhaps he is an elite CODE. supervisor, verifying another successful gank?


They began to dock up whenever they saw kage.
My Brutha sought to reassure the confused miners.
Ernst was worried about kage's mental state, urging him to stop failing daily.
However, kage still isn't upset.

When my Brutha's hot Austrian girlfriend came over to watch Netflix and chill, his character stayed logged in. kage sat outside feeling lonely.
A few days later, Ernst and my Brutha discussed the situation.

One thing is clear, the CODE. has truly affected the culture of EVE, as miners know and understand that 'miner' is an insult. Indeed, mission accomplished.
kage eventually had a big announcement. He is a professional CODE. hunter.

He even led a three man taskforce to take down Ernst.

Quint is a highroller with a couple dollars in his pocket, and a desperately autistic desire to have someone notice him. Initially, he wanted to fund 'bounties' against some random corporation that dunked his mining ship.

However, Quint soon realized who the real celebrities are.
So Quint picked a more exciting obsession.
It was an exciting opportunity for kage.

To be continued…
Keep on rising
Keep on rising
Keep on rising
Yep yep yep
Keep on rising
Keep on rising
Keep on rising
I'm winning
Yep yep yep
I knew from the start
That I had to come back again
Purple dots, flashing lights
I know I can count on you
I want to see you tear it up
No matter where you are
Here I am once again
I feel like I am trying
So make your move
Step across the line
Keep the frequency
Keep it coming
Keep control
Bring it back
Panic
Panic
Panic
Just don't stop
I wanna take you on
I feel so freaky good
The galaxy is mine
Panic panic
Panic panic
Panic panic
My house
I can say
I can say
I can say
Put it all on the tab
The galaxy is mine
Here I go