Listening to: The Best Songs of the '50s
People are starting to talk, and they really aren't sure what they are talking about. What is even happening? What do the oracles forebode?


What if James 315 were God, and decided to become the Highsec Goddess?

When exactly did Aiko turn blue?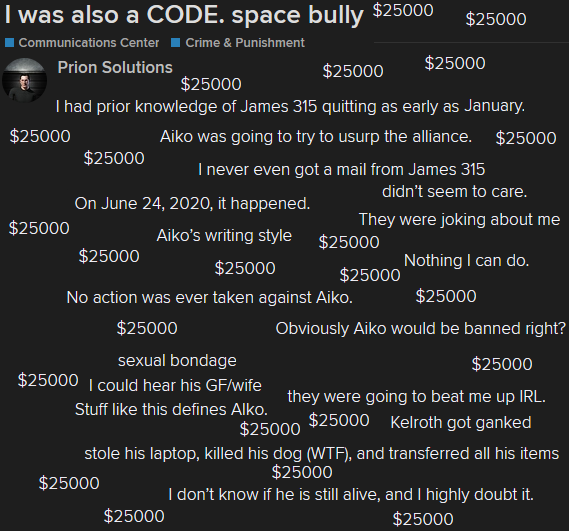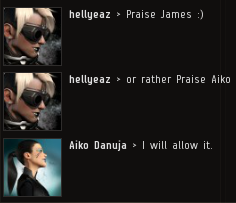 Is she James, or did Aiko KILL James (and his little dog too)?

Yes, James 315 still technically logs in, but who is that?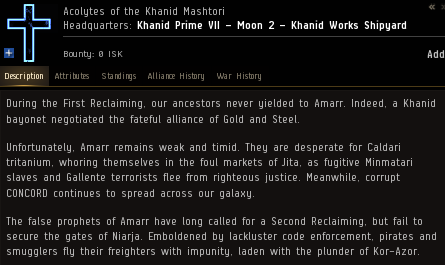 Sometimes, reading the blog, I felt like James was speaking directly to me. It was like he untied me, forced me to log in, and then we drank wine. I really hated Conoban, but he insisted the game would get better if the Old Guard was born again.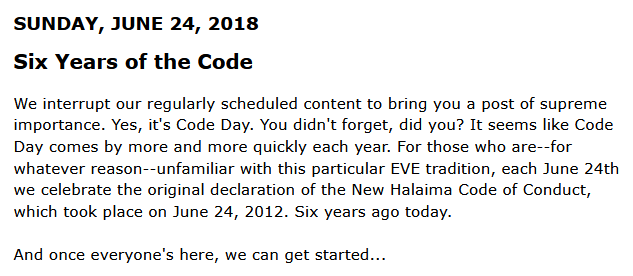 Princess Aiko appeared mysteriously one rainy Saturday, with smooth black hair, and she didn't really do anything for a long time. The Imperial Guards have a glorious heritage, but is it true they owned Halaima and subsequently transferred the claim to James — that's the truth, isn't it? James was bumping to impress a girl.

She seems cute enough. If only she could lose a little weight, pull that hair back into a ponytail, and remember her password. Surely she hasn't been a World of Warcraft elf all this time? Although, that would explain why 315, Siegfried, Loyal, and Globby haven't been undocking… One means to test a hypothesis is to examine the evidence and carefully consider the facts. For example, if there is some intimate connection between Princess Aiko and James 315, then surely we would notice similarities — right?
Hmm. Now then, we all know that James was always (get it?) a man of his word, honest and straight-forward. Recently, Princess Aiko gave a hypnotic speech which left everyone shaking their heads in wonder and amazement.


The New Order of Highsec has always been about Highsec. It's a dogmatic canon that even bot aspirant gankbears can mimic with mundane repetition. However, groups such as the elite New Order Outreach Division, the Amamake Police, Warlords of the Deep, Wild Geese, Pen Is Out, the Wormhole Society, Rote Kapelle, Hard Knocks, No Forks Given, Wingspan, Did he say jump, the Kings (and queen) of Lamaa, the Tactical Narcotics Team, and the glorious Goryn Clade contain an identical alt chain of real-life friends. They aren't just blues. They are the exact same people, dancing in a circle around Highsec, dunking on crabby miners and endlessly flirting with their Saviourette.
Once a year we all go on a ski trip to Ice Mountain. Indeed, have we not seen New Order fleets arrive suddenly in the depths of utter darkness, extirpating unto the renters? That's right. James and Aiko created powerful friends beyond Highsec, and the CODE. is truly invincible, which is bad news for intergalactic minery.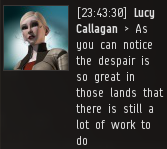 James is neither dead, nor gone. He's on his main, and a lot of alts.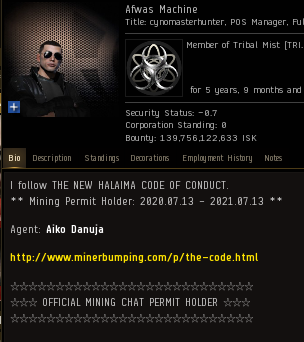 Woah. Look at that outrageous bounty, all for one lucky lady. With the appearance of our Triglavian allies, many anticipate that the Jamespocalypse will summon a red doughnut, which will permanently extirpate the mining caste. Everything we thought we knew about the CODE. is changing, because as Princess Aiko vows to burn all of Highsec, her hand points south through Uedama to the bloody depths of the Period. Indeed, did James not lay out the route for all to see ? Didn't he make this the focus of the longest MinerBumping series ever written, warning continuously about the Pretender, and proclaiming to the galaxy that his little Princess is commanding an invisible armada?
So is this just bluster? If Aiko is a true princess, she would not tease the galaxy by casting her gaze upon lowsec, whilst casually stepping on hapless Ventures in Isanamo — would she? The nice thing about CONCORD timers is they give you time to type. She types fast, as does James. It just so happens. that the mighty CODE. alliance recently acquired three (3) Fortizars in Lonetrek, that's lowNULLSEC Lonetrek. These fully fitted Fortizars were free, because Highsec mining corporations are run by morons.
It is known.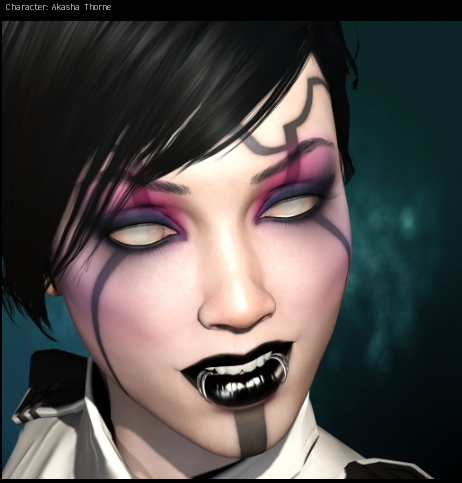 With just eight words, Aiko brought Maldavius from "definitely not" to "now it makes sense". Is it true? Does the CODE. alliance have powerful friends? Verily, our alts in exile say unto one another, "We have a powerful friend in Hek."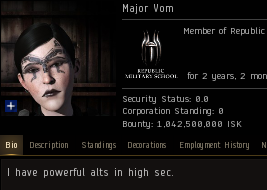 To be continued…
Rejoice, For James Is Everywhere
Seek Him, and He Will Find You!
Full Faith or No Faith
Well, I come from a place called Agil
With a glossy submachine gun
And I'm bound to save the Delve
My own true love for to see
It did rain all night the day I left
The weather was bone dry
The sun was so hot I froze myself
Miner, you just go on and cry
I said, oh, Miner
Now, you just cry for me
As I come from red Agil
With this Khanid submachine gun
Well, I had myself a dream the other night
When everything was still
I dreamed that I saw my man James
He was coming around the hill
Now, the buckwheat grass was in his mouth
A gleam was in his eye
I said, that I come from Nohshayess
Miner, you should break down and cry
I said, oh, Miner
Now, you should cry for me
'Cause I come from Agil Three
With my trusty submachine gun
Photo courtesy of James 315, aka Katia Sae