How to Sell a Mining Permit, Part 4
Listening to: Tomi Lohren
Previously on James315.Space… I would scream, throwing dishes and stomping my feet. James 315 was like a granite rock, deflecting every emotion.

Of course, I was right, like always… and yet he was too stubborn to admit it. Victory. Peace. Ugh! James really loved those miners. He was merciful unto the end. Verily, he wanted to join hands and ascend with the VCBees. Unfortunately, the miners are gross, they won't wash their hands, and I don't even like them. They must be extirpated. Kill 'em all, and let James sort them out. Where we are going, we won't need minerals!

I don't know how James was poisoned by our enemies, but intergalactic minery was behind this dastardly plot. Upon his death bed, James proclaimed a feverish victory, but I know better. Uedamagrad continues, as Shadow Force pushes from Sosh to Olo. The mining Marauders are flaming coffins, tin cans which should never have been approved by the naval yard. They just keep coming, like an endless deluge of trash. Our FCs need rest and relaxation, but the Grand Admiraless is relentless. Visits to the front are followed by tedious meetings, conference calls, and endless bureaucratic shuffling. I have not slept.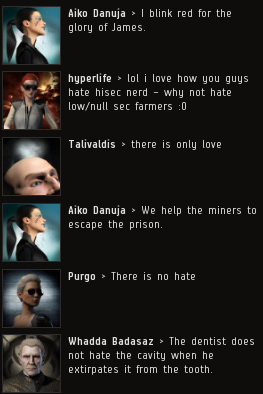 This is war, not peace. Oh, don't get me wrong. James achieved many great victories. His glorious achievements are self-evident. However, the miner menace remains, more dangerous than ever. Without James to guide us, counter-revolutionary elements seek to breed with miners. Their foul spawn hides in the asteroid belts, a plague unto the Guristas refugee camps. James sought to calm me down, describing insurrectionaries as inconsequential. Indeed, the miners will never amount to anything of consequence, but that is only because we remain determined to extirpate them all. If we relax our eternal vigilance, they will plunge our galaxy into the depths of depravity.

You may recall my own great victory over Odbayar, perhaps the only Mongolian in EVE history. Did I dunk an entire nation? I simply do not have time to reflect. However, the Mongols have the intent to mine. They have the means to mine. They have the determination to wage genocide upon the Angels and our good friend Sansha. The Mongols dare to resist the Goryn Clade! With James gone, who will summon the Amamake Police? Where are the Kings of Lamaa? What was I to do? I had moments to decide, and I relied upon my training. The miner was dealt with according to the law.
Some claim that I defy the dying wishes of James, but surely he would understand. James was a statesman, and a student of history. He must have known that a malignant evil festers in the heart of the miner. In 1814, the Great Powers (not France) declared a momentous victory, but it was mere illusion. In 1918, victory came again, peace for all time. However, the war was not over. The Second Great War was worse, and the aftermath was dire. The fighting never ends, it just migrates and evolves. The miners will never stop mining. Even if we confiscate their Ventures, they will board Corvettes and sneak back to the belt.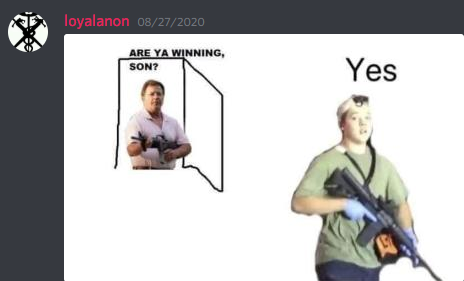 Our recent victory was but a brief moment, a bookmark followed by yet another chapter. Yes, we have conquered New Eden, it is indisputably my personal domain. Thank you James, you did that, and I am proud to stand on your shoulders and seize this galaxy which you brought to heel. However, the realm remains torn by strife, and the SICO menace looms like a billowing thundercloud. At this very moment, the pretender Knowledgeminer sits unchallenged in the once hallowed Hall of Halaima, polluting the memory of every hero with his cynical disdain for the Code. Whilst our venerated kamikazes give their non-capsuleer lives aboard the Catalysts, we are stabbed in the back at home.

Meanwhile, villians such as Odbayar continue to plot, demanding that the Code give unto them! Shall we now pay rent to the very same miners who seek to undermine the victory of James? I dare say not! I urged Odbayar to socially network with fellow miners, such as suki storm, but he only lied and pretended to cooperate. In reality, he wants me to give him MY isk, and that means he wants YOUR isk! Fortunately, my loyal bodyguards stand ready to defend the realm against this horde.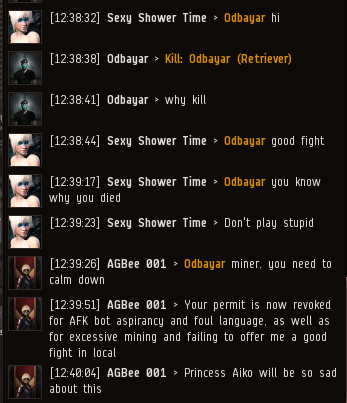 It's not easy being a girl these days
The morally repulsive types are triggered by everything
Coming from my mouth, the Queen Bee herself
I'll keep my entitlement mentality
And no one else's
Like a spoiled brat, a misguided tantrum
Something has been stripped from me
I don't have everything
and it's not fair
I have millions of views, thousands of followers
but guess what
Do you see yourself as a victim?
If so, I feel sorry for you!
I'm upset by it, and I'm hurt by it, and I feel betrayed by it!
Yah, they're still paying me.