We are a nation of laws.
I'm the official Saviourette and designated heiress.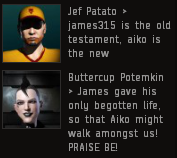 Those who have faith will be blessed.
Others will be cast into darkness.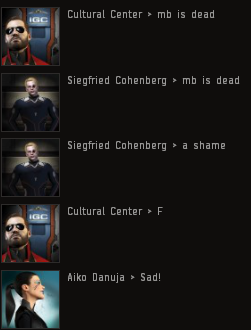 We all mourned the death of minerbumping channel.
Super lame.
Fortunately, last year, there was a sign.
The oracle presented an uncomfortable truth.
Talas Dir was mocked for her prophecy, yet she knew…
The MinerBumping blog, cryptic as ever, gave subtle hints.
James 315 understood the New Order would survive.
However, obviously, there were political concerns.
Productive discourse was marred by tiresome theology. It became necessary to preface and terminate all messages with praise.
The bureaucratic red tape was ridiculous.
Therefore, the litmus test (for autism) shifted. Instead of praising James, agents began mocking the roleplayers. That's what James always wanted.
Gankbears questioned the constitutional mode of succession.
Today, I was unbanned from the minerbumping channel.
If James were still alive, he would be proud.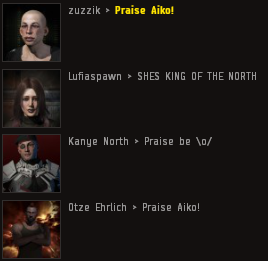 He would praise you, dear reader.
James, I'll see you in Hek! You owe me $20.
Here's a video of zigam killing HateLesS.