Hey, I'm Aiko.
People love my best EVE Online blog.
They tell me all the time.

That's right!
I know what men want.
What do you think I want?
A girl has needs.
It'd be a real shame if you had a Safety incident.
Nobody likes a poor.
Right?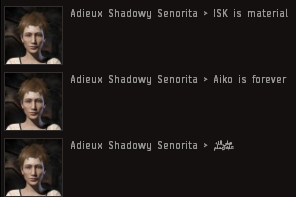 Cheers!