He's lost a lot of spaceships.
Each loss triggers a fresh wave of emotional anguish.
Show some respect to me.
Don't wind up like him.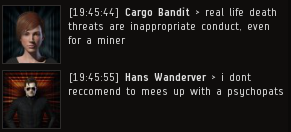 Nobody likes a psychopats.
Honestly, there's a lot of these guys in Highsec.
Maybe it's just one guy, with lots of alts.
He's bad at spelling.
He's bad at grammar.
He kinda likes me.
Ok, he likes me a lot.
OmG, he likes me in real-life!
I know what he needs.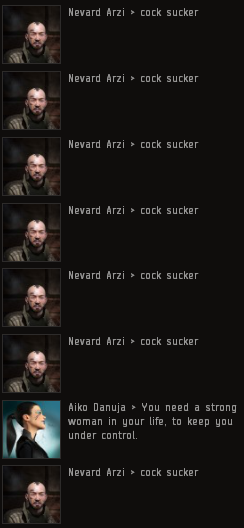 He's such a bad boy.