Tonight, we went aganking in Uedama.

Honestly, CCP is responsible for EVE.
Blame the developers, not the CSM.
Brisc Rubal isn't my best friend, but he's a friend.
My best friend is a fucking gankster.
Tonight, Brisc was doubling in Uedama.
Not Julian > Brisc Rubal brings isk doubling right here to Uedama, send him money and he'll send you back double!
Brisc Rubal > I'm here for all your isk doubling needs.
Aiko Danuja > WoW! I sent Brisc Rubal 10 billion isk and he sent me 20 billion isk back!
Antiganker DrysonBennington got salty.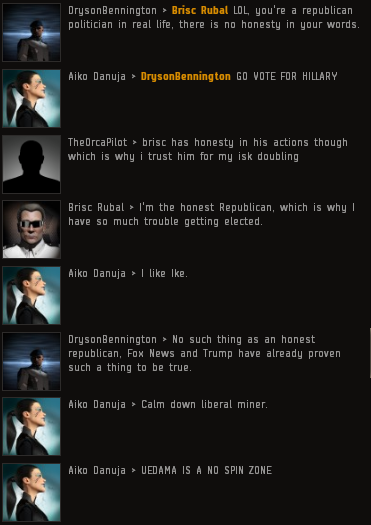 Welcome to the Cringe Zone.
The Imperium brought words of wisdom to Highsec.
Why was the next POTUS in Uedama?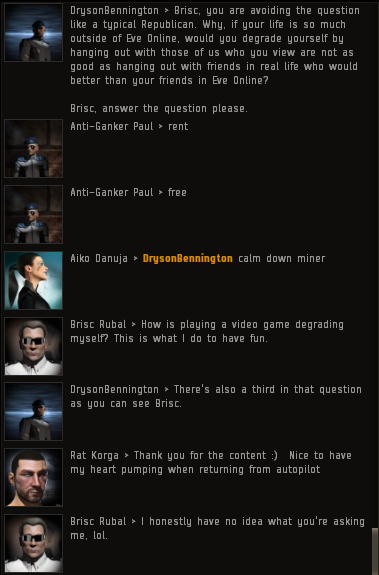 Brisc was confounded by the antiganking mentality.
What kind of loser plays EvE Online?
Brisc gets it. EvE is a spaceship shooting game.
If Brisc pays me enough, I'll vote for him.
Apply the lessons of EvE in real-life.
Here's your daily carebear.