With a little faith, you can double your Xmas pleasure.
HO HO HO!
Everyone is having a great time in EvE Online.
Ringlingdingalingringadingdingbing.
Antiganker alazarr spent years trying to buy every Catalyst in New Eden.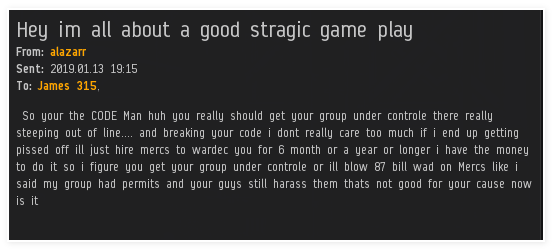 Sometimes, the best revenge takes a really long time.
Thanks for the free cats, bro!
There's never been a better time to enlist.
Hey, this blog just writes itself.
Gosh, you guys are the greatest.

I really do appreciate it, and it does keep me going.
Ganking is neither easy, nor inexpensive.
Thank you, thank you, thank you!
Haha, very funny Wah Huren!