Yesterday, we learned about Lazar us.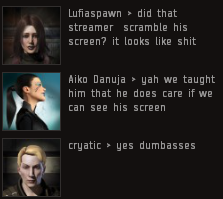 He still doesn't want to purchase a mining permit.
After completing the Highsec tutorial, he invaded Pochven.
He deleted the resulting twelve hour diatribe, but the gist of it…
…is he has a fetish for fellatio.

Those of you who watched, know what I'm talking about.
Krig Povelli also showed up for the party.

Adopting miner lingo, Krig showed himself to be cool.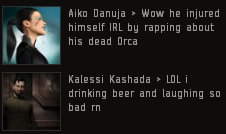 Even the Saviourette herself made a surprise guest appearance.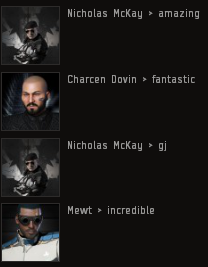 The look on his face was truly priceless.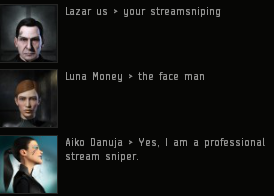 After a stunned silence, Lazar lashed out against all women, denouncing the fact that a hot piece of ass cocksucking whore BITCH is able to turn all of Highsec into a cuckold incel simpfactory, just because she takes pictures of her tits and sends them daily to James 315. What can I say, Amouranth is my mentor, and (let's be real) even Lazar admitted that he'd love to fuck me.
Lazar's miner friends tried to defend his position.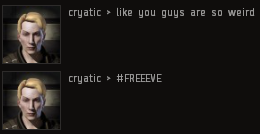 Other miners (that I've ganked) privately denounced him.
Lazar urged me to suicide IRL.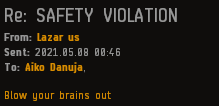 He urged all of us to commit suicide IRL.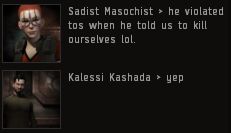 If he meets me in real-life, he's gonna wreck my pretty face.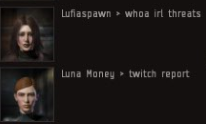 He repeatedly called me a "stupid fucking bitch" and wrote angry mails.

@Matterall, I'm the griefer here?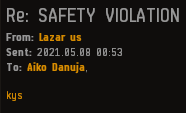 Should CCP cater to carebear space bullies?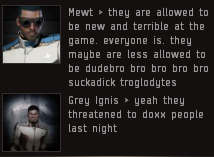 Nobody likes him.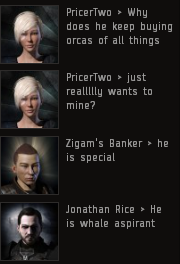 When he visited null, my boyfriend paid him a visit.
Yo boy, you down bad bruuuh, lamao!

Fortunately, lazar intends to continue losing EVE.
That's fine with me!