Valentin lost a Retriever.
Aiko beat him down.
He had a vision of her, in white slippers.

He had to admit, she looks great.
Grarrr America hathathat.

Efil WITCH greefer bully complete shit katoraya!

You are not who without Russia, and you can't call you what.

Here's a funny joke.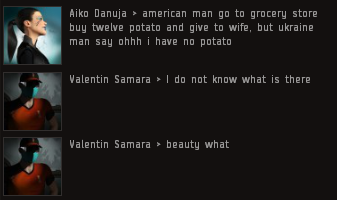 Miners are weak.