Previously, in Aiko Danuja Space, Emille Droffer refused to pay rent.
Alt 00 decided to investigate the local community.
One miner won a free spelling lesson.
However, they did not seem to understand.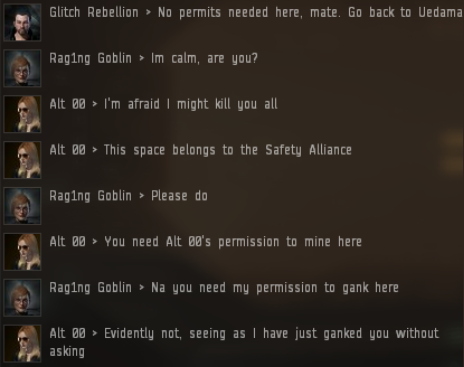 Alt found them insufferable.
An example was made of 'not a miner' Nelforce.

He is a liar and a criminal.

Furthermore, he is dumber than Alt anticipated.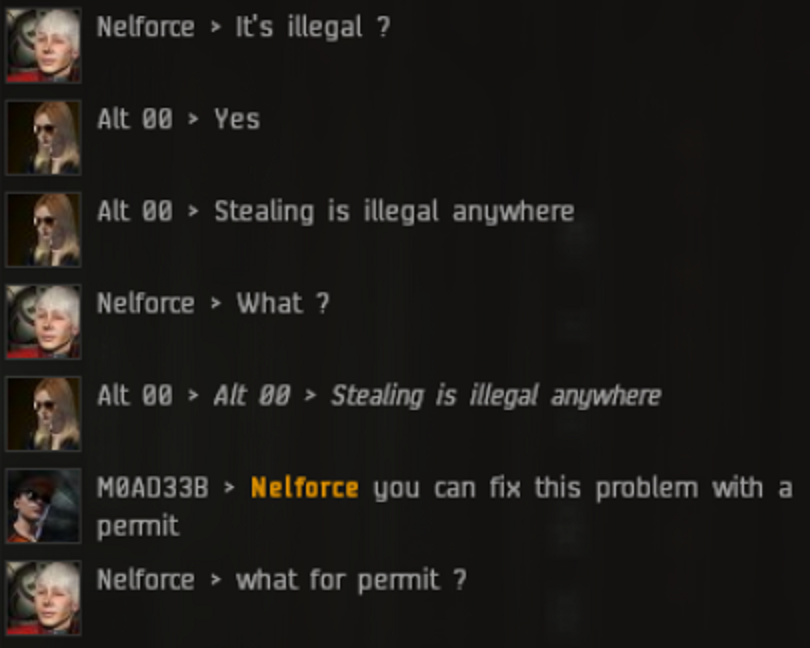 Nelforce was clearly unwell.

Who would keep him safe?