Listening to: Happy Miner Payout
Previously, Erotica 1 decided to buy CCP.
I play EvE Online, and I know something about business.
Isk doubling is illegal in real-life. lololololol…
Here are some some red flags. LoL!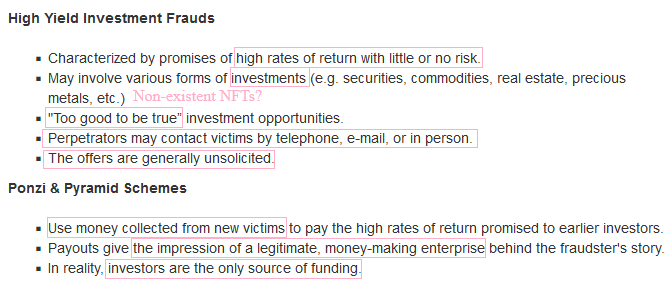 So let me be clear.
Never go full Fighter Jets Guitarsolo.
Erotica just wanted me to invest.
I would tell a grand jury, something seemed wrong.
This concern only grew.
Erotica sold 60 'units', 'valued' at $30'000, for $5000.
Does that sound legal?
Would you invest?
He was selling NFTs that never even existed.
Real-life investments are not guaranteed.
This was textbook securities fraud. Ironic. Ha!
Erotica knew exactly what he was doing.
He was inspired by real life scams.

This was getting weird.
Really weird.
With his $5000, Erotica went all in on cryptogirls.
Then he began blocking all the doubters.
To be continued…