Previously on James315.Space… Highsec miner Gripen ANM lost his Orca, and his drones. Inside the confiscated vessel, agents of the mighty CODE. alliance found an illegally modified Stiletto, which could only be piloted by a bot aspirant with an illegally modified brain. Gripen returned in an illegal Condor, which suffered a fatal malfunction, exploding in a brilliant flash of light. Could Gripen trust the most loyal agents of James 315?
Gripen hesitated to return for a thorough pod inspection, but CODE. hero TheInternet TweepsOnline TheInternet solemnly promised that Gripen would be featured on an award-winning blog. Now that sounds legit!

Gripen arrived for his inspection, demanding the interceptor. However, access was restricted to citizens, and greedy Gripen finally purchased a mining permit. This was great news, as Kalorned alts Keraina and Kiberra were cleared for takeoff. Kalorned wanted to thoroughly examine that pod, dispatching not one but TWO minions.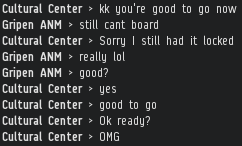 Gripen was thus vaporized by multifrequency neutrons.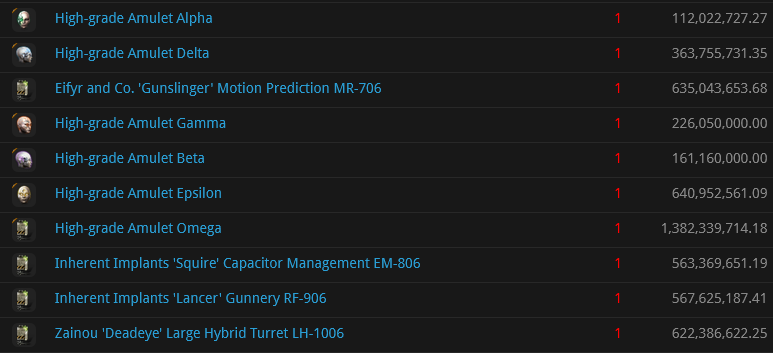 Gripen was hemorrhaging isk, and sharks could smell blood in the water. Normally, at this point, even the most oblivious miners would suspect something amiss. However, Gripen continued to splash around, and spooky people began whispering his name in a mysterious palace known only as Crystal Castle IV-3. Meanwhile, the population of AAAAAYYYYY LMAO was steadily increasing.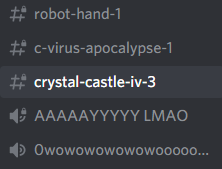 Fool you once, shame on you. Fool you twice, shame on you. Fool you thrice, how is this even happening? Gripen accepted an apology for the zealous K-names, and brought his pod back. This time, nobody bothered to shoot him. Instead, Gripen was merely allowed to examine the Stiletto, and verify that he definitely wasn't getting it back. Never ever.

Tweeps was starting to feel a little bad for Gripen, and wanted to make things right.

When you need to give a sincere apology, always do it in comms. Always!
To be continued…