Previously on James315.Space… The elite warlord imperator of Goonswarm was baffled by a vehicular ordinance, designed to facilitate "ease of access" for emergency personnel, who might theoretically require sufficient operational space in excess of 500'000'000 nanometres. Quantum 140, aka Lil' Bullet Big Girth, was so stingy and miserly, that he couldn't fathom providing excess space. Would he ever obtain an adulting license without benevolent guidance?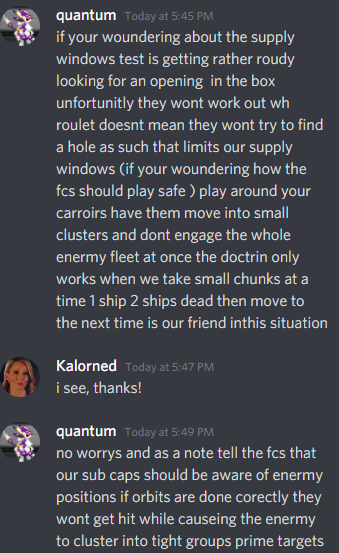 Quantum would often blather on with long incoherent speeches, and meanwhile I might check my email, noting that some people believe this narrative has been invented. I dare say, if you don't believe we have a highsec miner convinced he is the leader of Goonswarm, then you haven't understood anything James has been writing about for the past decade. Highsec miners are a very special group, and quantum is a typical bot aspirant.
Unfortunately, as the international order collapsed under the weight of Chinese bioweapons and Maoist insurgencies, poor quantum found his health fading. He even sent pitiful X-rays to prove that he could no longer continue to finance Goonswarm. Alas, the great alliance might soon be left leaderless, teetering upon the brink of bankruptcy. However, when quantum realized the Mittani was counting upon him, he vowed to recover and return to the Battlespace. Would it be possible to expand, or was Goonswarm stuck in a rut?
If Goonswarm's crack assault troops couldn't conquer the galaxy, perhaps it was time for quantum to take the lead, like Napoleon at Lodi.
Acting as 'Agent Anvil', quantum was convinced he might employ a Nyx to draw enemy titans into a trap. Indeed, if EVE is a roleplaying game, then quantum is a mage-bard. He began preparing to simultaneously cast Abyssal Taunt VI in combination with Detect Spatial Traps IV.
Dear reader, are you wondering how to advance your own EVE career? The lesson should be obvious: find a Highsec miner, do it today, do it now. Shoot him, take his stuff, and seduce him with a fantasy of easy isk and infinite power. Remember, the Highsec miner drools in anticipation. He is the NPC, and you are the BumpMaster! If that doesn't work, just offer to become his roady (or caddy) and agree to carry his stuff (all of it).
To be continued…
***
BONUS TEACHINGS: It has long been prophesized that a true princess would walk amongst the gankers, shewing unto bot aspirants that the CODE. has a soft feminine side, and demonstrating that miners are disgusting unto Her. Eww! If you haven't attended your MinerBumping Sunday School recently, you might be super confused, and maybe you failed to notice this little miracle.
Talas Dir, a venerated prophet of the New Order, began his preaching at a time when the power of James was at a peak. No agent would dare question that James was the High King and venerated Saviour. Indeed, Talas did not reject the authority of James, and praised the "brilliance and intelligence" which "laid the foundation" for the New Order. However, Talas asked a question which shocked his listeners, "Where is James? Is James dying? Is it possible that James has already died?" Somehow, Talas knew.
If James were dead, who would succeed Him?

Some miners struggle with lengthy extemporaneous treatises upon the hegemonic nature of power. They thus imagined that James would pick a carebear as His successor. Fortunately, Talas prepared a succinct and compelling oratory which left no doubt that the Jamespocalypse was nigh. He slit the throat of a miner, bathed in tainted blood, and rejoiced at the arrival of a Saviourette. I agree with Talas, She seems pretty legit.
It is clear enough, either Talas was psychic, or someone told him. Perhaps James himself whispered unto Talas the Good News, so that none would doubt the Wisdom and Will. Due to peculiar paradoxes of faster than light communications, it is possible that James learnt of His own death, before He actually died! Indeed, this post was made on May 25, the same day that James acknowledged the deepest desire of His beloved princess .
No Father would hesitate to offer unto the Daughter that which she demanded. James thus concluded with blatant foreshadowing, which all agents of true faith recognized as a signal of what was to be…
"aiva's council knew that one day they would log into the Discord channel and find it empty. If that happened, they would know that aiva had finally constructed a nuclear-powered, faster-than-light spaceship and gone off to explore the galaxy in real life."
Yea verily, and the Discord channel was lain barren, and His disciples knew that the real Imperator of Goonswarm had gone off in real life!!! Farewell James, and Long Live the West Magnet! Cardboard is a vegetable!!!!!

***
If you wish to explore the numismatic and stoichiopsychometric basis of CODE. stichomancy further, remember His final missive, as James urged all agents to reread the entire corpus canon of MinerBumping. If you need the Idiot's Guide, a good starting point is to chart the manner in which James wrote messages in the past, which would only be understood in the future. For example, consider what He wrote on May 25, 2019 …